Eden Furniture Latest News and Trade Shows
Furniture trade shows for 2017
Eden Furniture will exhibit at a number of Trade Shows during 2017. Below is a list of where you can meet up with us and see a selection of our ranges. For further information, tickets, etc, please contact the sales office.
The Restaurant Show
Olympia, London
Monday 2nd - Wednesday 4th October 2017
www.therestaurantshow.co.uk
Holiday Park & Resort Innovation Show
NEC Birmingham
Wednesday 8th & Thursday 9th November 2017
www.holidayparkshow.co.uk/
Latest News
Eden Welcome Back An Old Friend! - July 2017
Eden Furniture has recently welcomed back an 'old friend' - the Dangari Armchair, together with a few of its chums; the Cormoran Lounger, Tangor Relaxer, Estanza Relaxer and the Dalanki Table.
Having undergone numerous changed in the past 15 - 20 years the range is now finally back in production having been discontinued in 2015 just prior to factory closing. The moulds have returned to their spiritual home in the south of France and production is up and running.
The Dangari Range was seen as an iconic collection and the Dangari Armchair itself was designed in 1978 by Pierre Paulin for Allibert.
Such was the reputation of the Dangari Range that in the 1980's the range was photographed for the Allibert brochure by Patrick Anson, better known as the celebrated photographer Patrick Litchfield. When the brochures were released by Allibert they were quickly snapped up by fans of Lord Litchfield's work and they remain collectors items to this day.
The range of Dangari products that is now being manufactured is: -
Dangari Armchair
Tangor Relaxer
Estanza Relaxer
Cormoran Lounger
Dalanki Low Table
Although the range can now longer be badged 'Allibert' or the more recent 'Evolutif' the moulds and raw materials are identical to that previously used and some members of the management team from Evolutif are involved in the new production.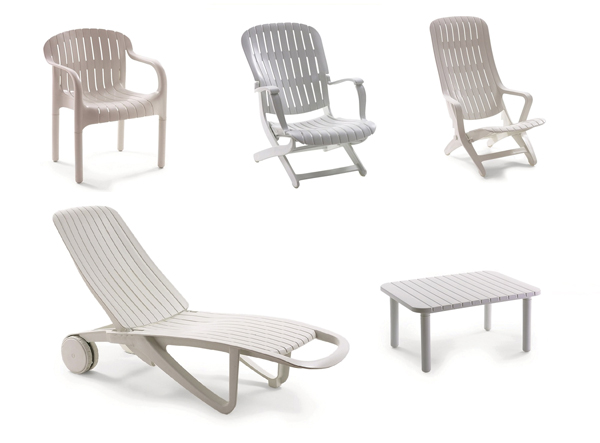 The Gruvyer Family Is Getting Bigger - 8th April 2016
From April 2016 the Gruvyer family will be getting bigger with the introduction of the brand new Gruvyer Armchair joining the long establish Gruvyer Chair.
The Italian manufactured stackable armchair can be used both indoors and outdoors and will be available in 12 colours including Orange, Red, Blue, Yellow Green and Anthracite.
Orders are now being taken for end of April delivery.

Eden Scaffold Range - 1st April 2016
Since we launched our Scaffold Range of tables and benches it is fair to say that the response has been overwhelming.
We are now making all sizes of furniture for both indoor and outdoor use from the chunky scaffold outdoor sets to the sawn topped internal scaffold sets.
We have recently launched a new finish which has already been a hit with the customers who have already taken delivery of their furniture. We have often used Antique Brown wax to finish the tabletops and bench seat but we are now lacquering these to seal in the wax which not only gives a great vintage look, it also protects the surface.
For further details of finishes available and what we can make for you, please contact the sales office.

Tourism Records - 13th February 2015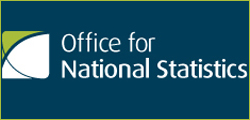 Good news from the industry - 2014 was officially recognised as the busiest year ever for UK tourism, breaking all previous records. According to the latest International Passenger Survey records from the Office of National Statistics, inbound visits to England rose by a massive 6% year on year to 34.8 million in 2014. And spending by overseas visitors rose by 3% on 2013 figures topping a whopping £21.7bn.
And the good news for our own Hospitality and Leisure sector is that it's not all focused on London! In a bid to promote the rest of the country, VisitEngland recently launched its Countryside is GREAT campaign in a bid to promote tourism outside of London and is hoping this will attract further spending in 2015.
Fingers crossed for continued growth in 2015!
Archived News
Launch of New Brochure - January 2015
English Tourism Week - 5th January 2015
The Groovy Gruvyer Now In Stock! - July 2014
Eden Spray & Polish - July 2014
Eden Delighted To Announce UK Tie In With Zown - March 2014
Eden News - February 2014
What a Show - The Restaurant Show 2013!
Your recently viewed Products
Click thumbnail to view more details
What other customers are buying right now
Click thumbnail to view more details